Hello there. Thank you for stopping by to visit our consultation site. We're here to tell you about what's next for Liverpool Waters.


Despite the challenges of the last couple of years, we've been busy behind the scenes working on the next chapter.

And there's an exciting adventure ahead for Liverpool's iconic development and we want you to be part of it.


So, Liverpool Waters let's chat!
Peel L&P's Liverpool Waters is an ambitious plan to transform 60 hectares of former dockland along the River Mersey into vibrant, sustainable, mixed use neighbourhoods for the city. That's around the size of 112 football pitches!
" It's a 30 minute leisurely walk from the Pier Head to Bramley Moore Stadium...20 minutes if you're in a hurry. Or you can cycle it in 10! "
It's the next phase in the evolution of Liverpool's iconic northern docklands and one of Europe's largest regeneration projects. This is a once in a generation opportunity to create neighbourhoods that offer low carbon homes, great places to work and inspiring venues and spaces to visit for leisure and events.

We're thrilled to let you know that the next stage in the journey is to design the 'city's lungs' with the creation of a new 1.9 hectare public 'Central Park' at the heart of Liverpool Waters.

And we want to hear what you want from Central Park. We'd love you to come and chat to us about our plans and meet the project team on: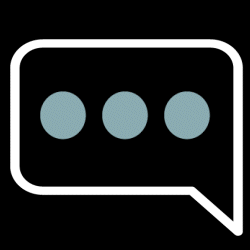 LET'S CHAT
Thursday 12th May, 4pm – 7pm
Ten Streets Social, 8 Regent Rd, Liverpool, L3 7BX

Monday 16th May 4pm – 7pm
Silvestrian Suites, Silvester Street, Liverpool L5 8SE

If you can't talk to us then, please get involved by answering these quick questions

START
The story so far...
• Liverpool Waters £5 billion masterplan launched in 2007.

• Princes Dock, the first neighbourhood, located next to the iconic Royal Liver Building is an established world-class business and leisure complex.

• Central Docks will be the beating heart of the scheme with unique business, homes, entertainment and leisure spaces including a new public park. Work so far includes a new ferry terminal to the Isle of Man, 237 homes and a new link road.

• Clarence Docks is an unrivalled waterfront setting where public spaces will be improved including restoration of heritage buildings alongside Tobacco Warehouse. Restoration of the Bascule Bridge connecting Liverpool Waters to Titanic Hotel is completed and the dock is home to a variety of water sports and heritage trails.

• Northern Docks will be a truly unique diverse neighbourhood. Work has already started at Bramley Moore Dock on Everton FC's new stadium.

• Kind Edward Triangle is the link between Liverpool Waters and the city centre and business district. Work is underway to improve road and public transport access for future homes, shops and businesses.